Added by brna, on 2010-06-15, at 9:18 AM, with 1398 views, in : News
South Africa World Cup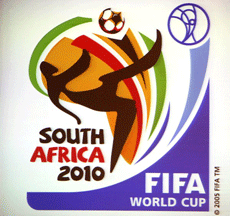 From it's humble beginnings in 1930 the Soccer World Cup has grown to be one of the most spectacular sporting events in the world. The 2010 World Cup promises to be the planet's biggest sporting event ever. Well over a billion people are expected to follow the month long tournament between the world's top 32 soccer playing nation
The World Cup is the most important competition in international soccer and is organised by FIFA (Federation Internationale de Football Association), the sport's governing body.
The tournament takes place every four years. The previous tournament was held in 2006 in Germany and Italy won the World Cup. 2010 will be the first time that the final tournament will be hosted by an African nation.
More than 160 national teams take part in the regional (Continental Zone) qualifying rounds to qualify as one of the 32 teams that will take part in finals.

World Cup 2010 Stadium Locations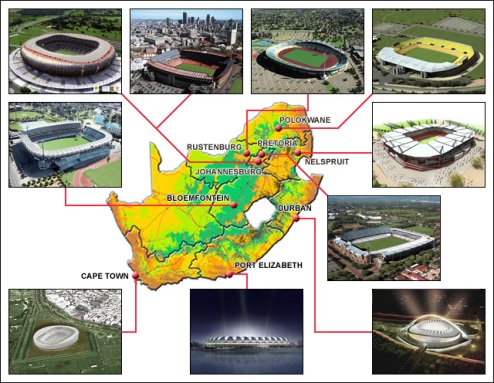 World Cup 2010 South Africa Stadium Map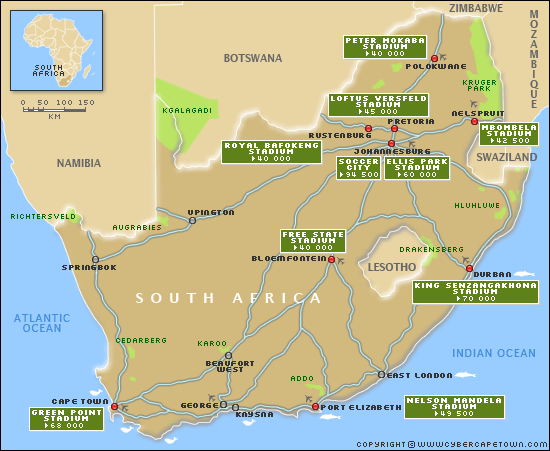 World Cup 2010 Stadium South-africa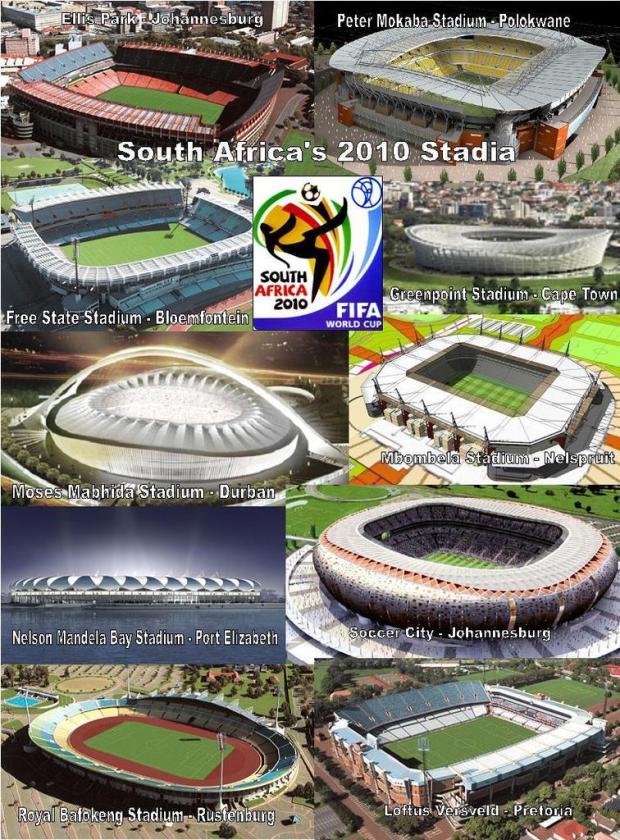 World Cup 2010 South Africa Crime Map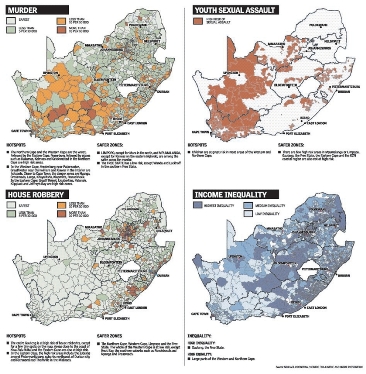 5.0